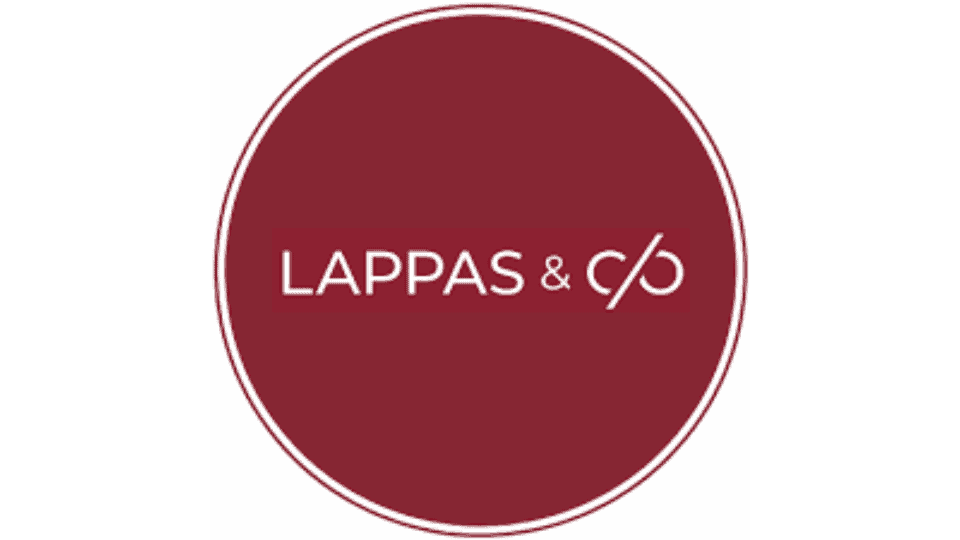 The company was founded by Eleni Lappas, an Economics graduate from the University of Stockholm. Having spent 13 years in the country, gaining a wealth of experience in the Swedish market, Eleni returned to Cyprus and established the foundations of Lappas & Co as an accounting and corporate services firm. Today, Antonis Lappas is the Managing Director of Lappas & Co. He holds the title of ACCA and is a registered member of the ICPAC. He is joined by a team of 10 accounting professionals, three of which also hold the title of ACCA.
Thanks to the management team's thorough knowledge of the Swedish market, as well as their deep understanding of the language and culture, Lappas & Co prides itself on having the requisite insights to tailor their services specifically to the needs of the Scandinavian market. This advantage, together with the company's professionalism and client-centric approach, has led Lappas & Co to become one of the most knowledgeable in its industry, and a one-stop-shop for the Scandinavian market.
Acknowledging that each client is unique in their own way, Lappas & Co offers a variety of bespoke services, ranging from Corporate, Administration, Finance, Accounting, and Bookkeeping, to the setting up of fully serviced virtual offices, as well as support for the establishment, management and maintenance of Scandinavian companies in Cyprus.
Through our comprehensive range of bespoke services, we aim to offer our clients sound solutions that directly address their specific business needs. See below for our full list of services:
Accounting Services
As it is a legal requirement for all Cyprus-based companies to keep accounting books and records, our expertise as skilled accountants allows us to cost-effectively deliver a full range accounting services, including:
Bookkeeping
Preparation of Financial Statements in accordance with International Financial Reporting Standards
Management of accounts receivable/accounts payable and subsequent reporting
Periodic reports and analysis
Corporate & Administration Services
Clients who wish to establish a company in Cyprus, or who already have a running business on the island, can take advantage of the range of Corporate and Administration Services provided by the knowledgeable team of Lappas & Co., covering each and every business challenge that may arise. The range of our services include:
Company creation or incorporation in Cyprus and other jurisdictions
Company liquidations and strike offs
Setting up of fully-serviced virtual offices
Preparation review and execution of contracts
Domain and email registrations
Logo registrations
Direct & Indirect Tax
Our dedicated team of professionals possess in-depth knowledge of tax and VAT in Cyprus, and can offer assistance with a wide range of taxation matters. We take the time to fully understand our clients' business in order to help develop tailor-made strategies and solutions that will work for them. These include:
Tax Consulting
VAT Consulting
Maintenance of records for VAT
Completion and submission of tax forms
Trusts
Cyprus boasts one of the most attractive trust legal frameworks in the world. It has established the Cyprus International Trusts, which are used to protect assets, and for confidentiality and succession planning purposes, as well as to support existing Corporate and Financial Structures or personal wealth. In this capacity, Lappas & Co can assist with the following:
Setting up of a Cyprus International Trust
Registration of Trust with relevant bodies
Trust Structuring
Trust administration services
Payroll Services
Clients with companies registered in Cyprus who require assistance with the preparation of their employees' monthly payroll can enlist the services of our expert professionals, who can assist with the following:
Social Insurance Calculation
Preparation of Monthly Pay slips
Calculation of PAYE
Registration of employer (Company) and employees to relevant authorities
Preparation of reports relevant to employees
Immigration Services
Lappas & Co offers individuals seeking to take advantage of the Cyprus Investment Program a full range of services that will allow them to proceed with their application for Cyprus Citizenship or Residency as efficiently and smoothly as possible. We offer assistance with:
Permanent Residence
Cypriot Citizenship
Visas and Permits
Address:
9 Marathovounou Street , Limassol 3071 , Cyprus
P.O. Box: 53159
P.O. Box Postal Code: 3301
Contact:
Antonis Lappas
[email protected]
Telephone:
+357 25 392 592